INTERNATIONAL MEETING ON DISORDERS OF CONSCIOUSNESS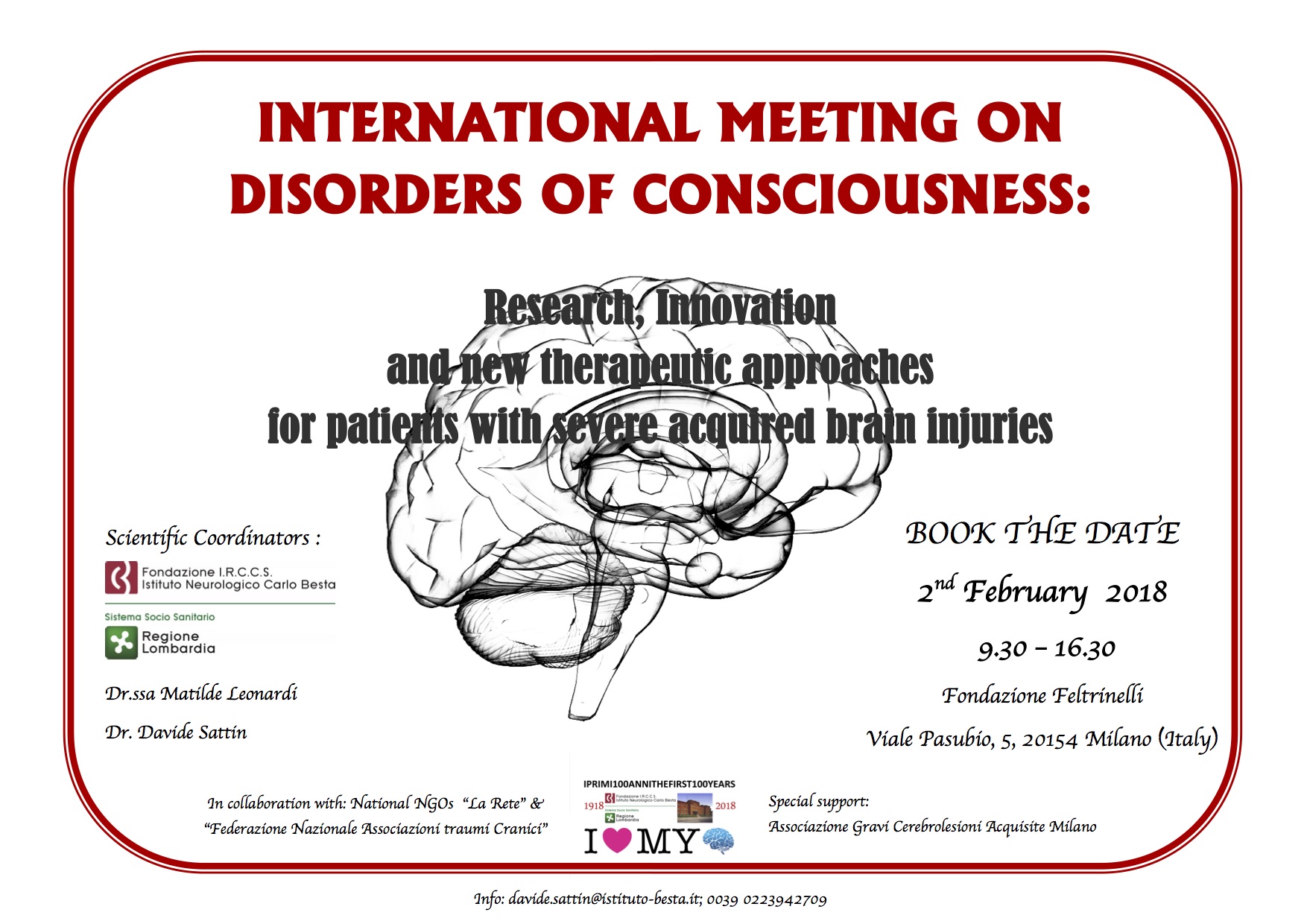 A Milano il 2 Febbraio 2018  Presso la Fondazione Feltrinelli "INTERNATIONAL MEETING ON  DISORDERS OF CONSCIOUSNESS: Research, Innovation and new therapeutic approaches  for patients with severe acquired brain injuries" organizzato dalla IRCCS Fondazione Besta con il supporto dell' Associazione Gravi Cerebrolesioni Acquisite Milano.
L'Associazione Gravi Cerebrolesioni Acquisite Milano a convegno sui temi della ricerca, dell'innovazione e delle nuove terapie per i pazienti con gravi lesioni cerebrali acquisite.
Un importante incontro internazionale sui nuovi approcci terapeutici per i pazienti GCA, organizzato dalla I.R.C.C.S. Fondazione Besta, Dr.ssa Matilde Leonardi e Dott. Davide Sattin.
In collaborazione con le organizzazioni nazionali  "La Rete" & "Federazione Nazionale Associazioni traumi Cranici".
Per approfondimenti:
http://www.agcamilano.it/
http://www.istituto-besta.it/
http://www.associazionitraumi.it/